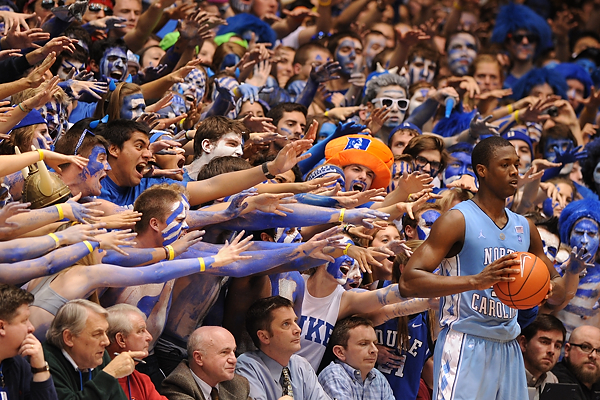 Some notes on Saturday's matchups between the Tar Heels and Blue Devils:
1. The only time either Duke or UNC have not finished first or second in the ACC regular season race was 1995-96, when Georgia Tech went 13-3, Wake Forest 12-4, UNC 10-6 and Duke 8-8.
2. Mike Krzyzewski is 37-36 in the series. Roy Williams is 8-10
3. Don't assume Saturday's winner is the favorite to win in Atlanta at the ACC Tournament. Last season, UNC won by 14 in the regular season finale. One week later Duke won by 17 in the ACC Tournament final to capture the conference championship.